Portrait Photography
From capturing new born moments to those times when all the generations can be together, Steve Irish Photography has been helping families capture memories throughout the years. With a state-or-the-art studio and the inside knowledge of all of the amazingly beautiful backgrounds Sheboygan County and southeastern Wisconsin has to offer, our team of skilled and experienced photographers can help you and yours add to the many moments your family will never want to forget.
Contact us today to have us help you plan your special family moment, or browse the albums below to see how other families have worked with us to create their memories.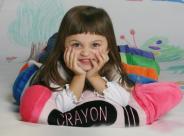 Kids grow up so fast! We are always delighted to help you capture the stages of your children's lives one moment at a time. Come check out our creative backgrounds and props to help you create a baby book that will stay in the family forever!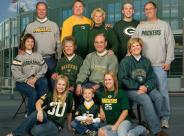 Create everlasting family memories by booking your family studio session today! Steve Irish photography specializes in creating those special moments when your entire family can be together.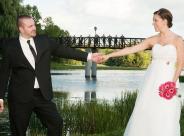 A wedding album is something that can be passed down through the generations and is always brought out at family gatherings. Steve Irish Photography can make sure your special day is professionally captured for memories that will last forever!